Our Physician
Kevin C. Harrison, D.O.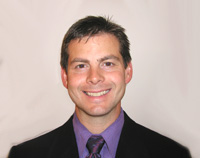 In 1993, Dr. Harrison graduated from the University of Richmond with a degree in Biology. He received his medical school degree from Midwestern University in Illinois where he continued his training, completing an Internal Medicine residency in 2000. He is currently Board Certified in Internal Medicine.
Dr. Harrison is currently a member of the American Osteopathic Association (AOA), and the American College of Osteopathic Internists (ACOI).